I first met Justin Cohen on a cannabis subreddit and then in the real world at the Seattle Cannabis Freedom March four years ago. In 2019, CLN interviewed Justin right after he launched an in-store cannabis newspaper. Since then cannabis has been deemed essential, several states legalized recreational use, the MORE Act passed partially, Trump lost the election and the first black governor from Georgia happened.
CLN: Justin, what have you been up to since we last talked?
JC: Last December, I started to co-host cannabis events down in Olympia with the veteran organization Twenty22Many. We got a few of the seshes in before the pandemic locked the culture side of the industry down. 
My newspaper only survived one edition before I ended up pulling the plug. Everything went well from the production, content, logistics, distribution, and the contributing team. I neglected the advertising and sales components as I launched without advertisers, and focused on process and content. The reality was I couldn't manage the paper, add the needed departments, and hold events at the same time. I was also going through personal issues and I had a rough meltdown in late December and needed to make serious changes with both my work processes and life practices.
The good news is the paper had a decent welcome from within the cannabis community. I had a dozen or so advertiser inquiries and the short-lived publication led to the development of relationships with higher tier industry players. I currently have plans to rebrand and relaunch as The Baked News, but will not go into print until I have the ability to publish and market consistently without interruption.
CLN: You've been doing cannabis and music events for a couple of years now, how did you have to adjust with the pandemic?
JC: The arrival of the Coronavirus was a nuclear bomb as I committed everything to hold events with the start of 2020. I had an epic show booked at the Hard Rock Cafe in late March with a beyond amazing local line-up with the emerging national star Jay Loud as the headliner. The amount of work and long-term moves that revolved around this event were substantial. Follow-up shows at bigger Seattle venues with national named artists were in the works for the summer.
It was clear around March 10th, the show would be canceled, but I wasn't prepared for the fallout of the virus. After shutting down the event, I hunkered down like so many others in the event side of the industry with thoughts of how to both survive and pivot. I went digital in April with a weekly sesh.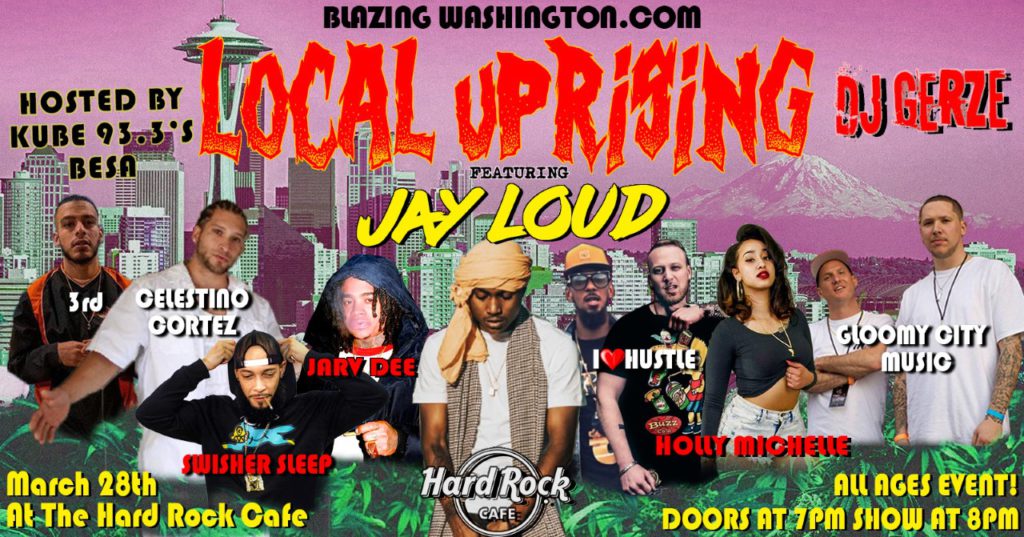 CLN: What was your weekly digital sesh all about?
JC: The Thursday Night Digital Sesh started off as an organized event and in time evolved into a chill sesh with a dope core of cannabis lovers I nicknamed The OZs (Original Zoomers).
The seshes went for six weeks on Zoom and were a lot of fun, including a pizza delivery contest where the winners got it delivered during the sesh. We played local cannabis industry brand bingo, blazed together, and talked about the craziness of the pandemic and how life had shifted so quickly.
I'm excited that The OZs will be reuniting very soon and looking forward to amazing collaborations with this fun group of solid stoners.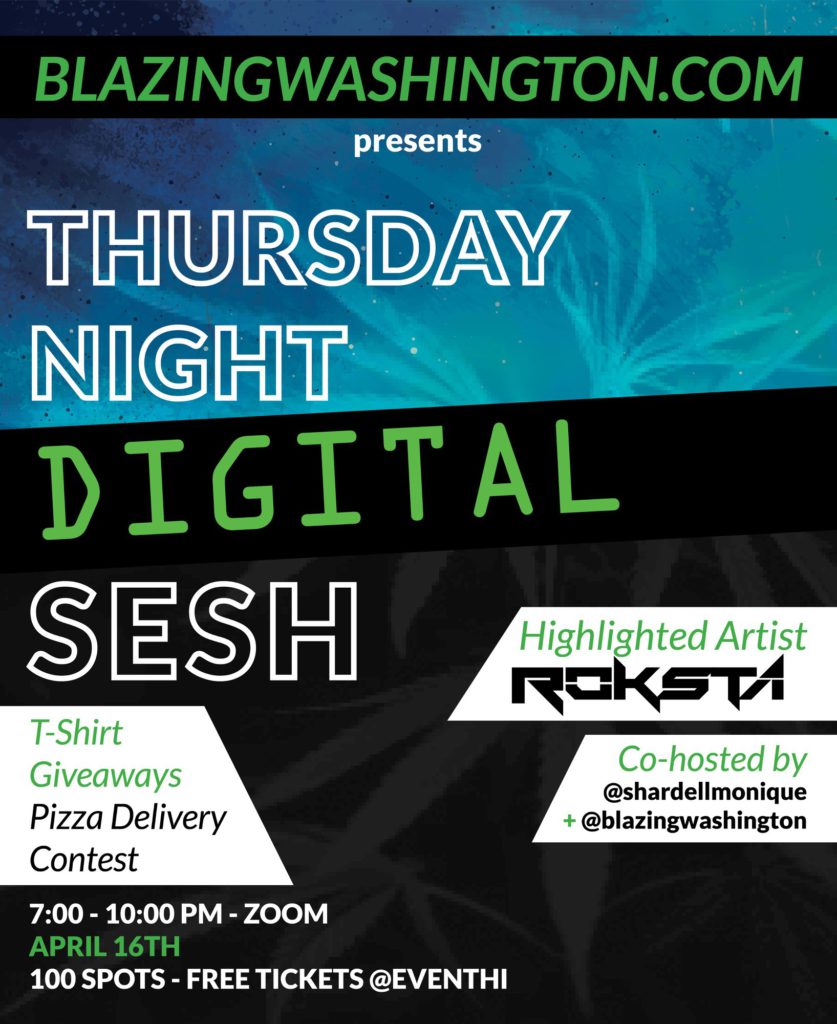 CLN: Over the summer on social media you shared a poster of multiple brands under a national brand, how has that come along?
JC: I'm very excited to say my vision of Blazing America Media has made tremendous progress. I currently have 5 brands under development under a corporate umbrella that all work together in a circular ecosystem.
While I have a tremendous amount of work to do in Washington, I have developed a solid foundation and reputation that I will begin to put weight on with an increased presence. In addition, I've created a foothold in Oregon with the launch of TokingOregon.com.
In addition to a Washington and Oregon presence, I have developing positions in both of my home states in California and Illinois. I will be leveraging my familiarity with the areas and highly developed relationships in different types of communities.
The fifth state I will be moving on will be Oklahoma because let's face it, Oklahoma is a cannabis gold mine. Even with a reported half dozen publications already in the state, it's a must-have presence for a true national cannabis media/event brand.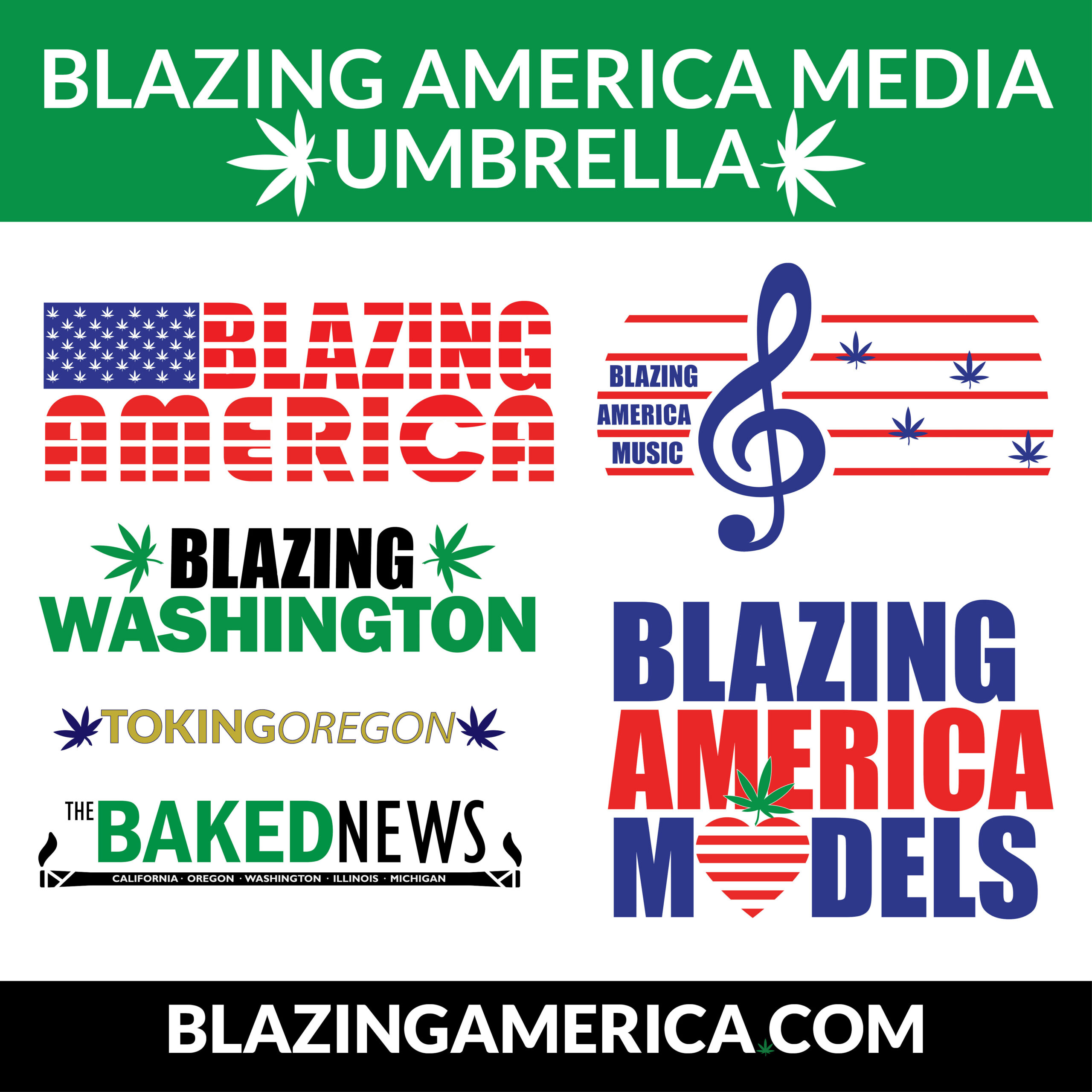 CLN: You have been working out of Seattle for almost five years and left the area during this past summer, where did you end up?
JC: In the summer of 2020, I decided after living 4.5 years in the Seattle area it was time for me to leave and open up in a new industry. My goal was to move into Oregon, but I couldn't find the correct housing and ended up across the border in Vancouver, Washington.
My time in Seattle was incredibly difficult both on the personal level and also inside the cannabis and music industries. I have a lot of unresolved issues on the Puget Sound, but happy to say the four months since I left has been productive and ready to make potential historic moves with a wide range of amazing players from all over Western Washington.
CLN: How did the Oregon industry turnout?
JC: The mere fact I moved to Vancouver, versus inside Oregon, had a major effect on my progress in Oregon. I was dedicated for a few months by bringing on a writer, holding a small reggae event at the NW Cannabis Club, attending small events, and doing my best to network and produce content.
Sadly, Covid spiked hard in Oregon and a cause and effect starting with the closing of the NWCC led me to slow down and prioritize non-Oregon brands and business development. In the end, it was almost like the culture side of the industry got murdered. I'm still a little shocked at what went down at both the NWCC and with other facets of the local industry.
I'm happy to say Toking Oregon has a lot of potential with a website, social media, and a handful of human resource gems ready to help the brand grow and expand. A new game plan to tackle Oregon is being developed and I'm very excited at the prospect of producing content throughout the beautiful state of Oregon for many years to come.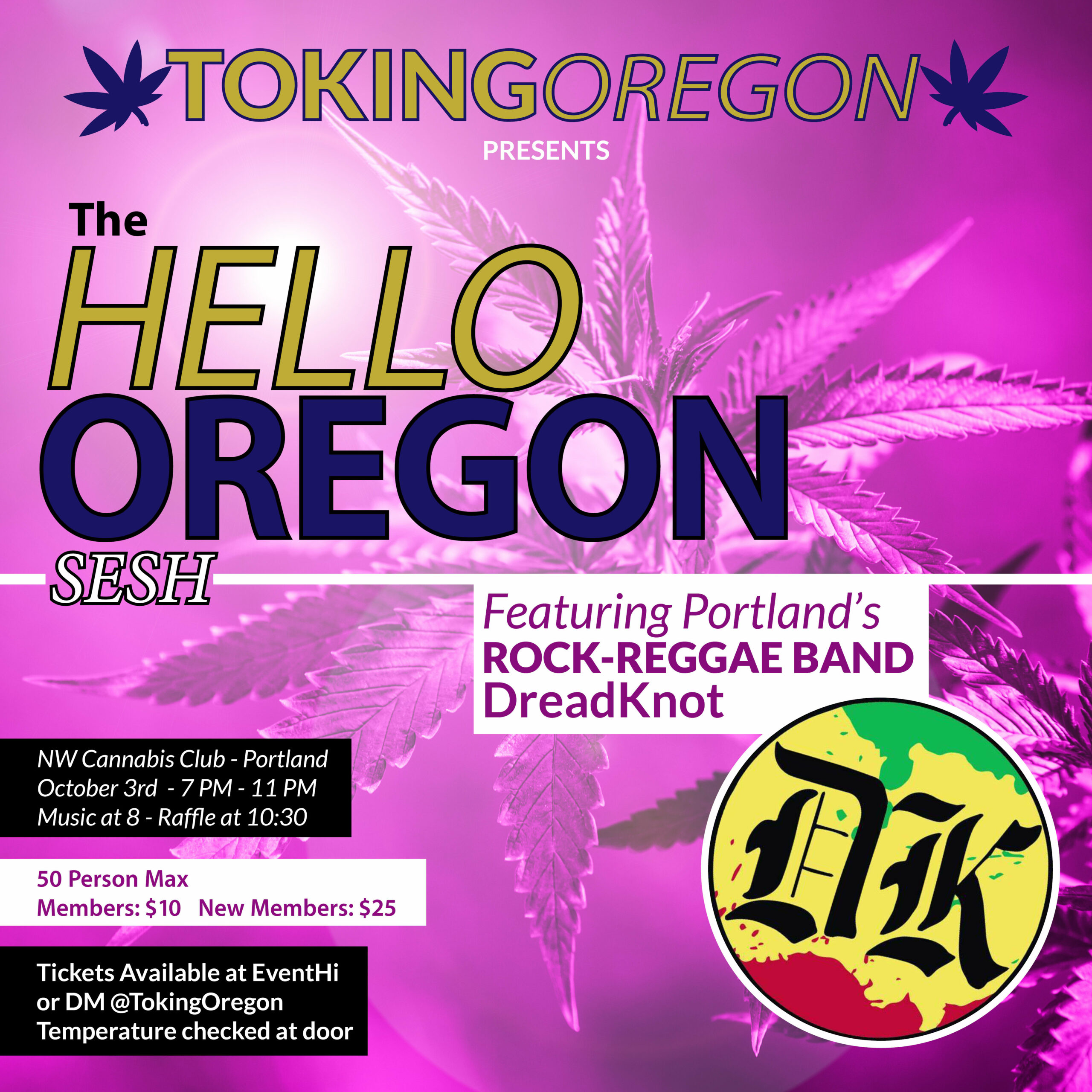 CLN: You recently combined over a dozen local 420 models and an infamous Washington rap song on a recent video release?
JC: My 420 modeling brand Blazing America Models has made strong developments in the last few months. At this moment I have 15 models on staff with another 12 in training. A lot of people give me immense grief over this brand both inside and out of the industry. Getting this many models on the same page is not an easy task. I feel we have something unique developing with this brand that will be more clear with the endgame as more projects are released.
The song we used by local Puget Sound rapper David Olivas called Phones, Keys, Wallet, Weed, is an incredibly catchy and high-quality piece of art. The fact there is a deep backstory with Adam Sandler and this song, made the decision to use David's work even more appealing. David Olivas has an exceptional reputation in the local rap game and it was the perfect chance to collaborate with a solid artist to begin the process of developing Blazing America Music.
CLN: What's coming up in 2021?
JC: I have two months left in the PNW before moving on to a new state to tackle. I'm going to use this time to consolidate human resources in both Washington and Oregon as well as strengthen my model and music brands. I hope to be in print with my newspaper in multiple states by the end of 2021.
My parent company is preparing for higher-level funding in the backend of 2021, with the goal of a seven-figure plus raise. I have several routes for funding identified at this time. Due to current access to both my own funds and angel funding, deployed with conservative and well thought out spending, my runway is stable and long. I will not rush into higher funding until the foundation of my startup and the timing to raise sizable capital are correct.
Currently, the best place to keep an eye on developments of Blazing America Media is on Blazing Washington and Blazing America Models Instagram feed. I will also be releasing a press release with updated information in the near future that will be linked on BlazingAmerica.com.
CLN: Thanks for joining us Justin and sharing your entrepreneur saga. Justin's story goes to show you that you do not have to touch the plant to be in the cannabis industry and we wish all those on the cannabis grind good luck. 2021 is going to be a good year for lovers of cannabis, freedom, and money.