Grow Series
ASK A GROW QUESTION
Send us your growing questions. Whether it's to grow your business or the plant, we seek to get your questions answered by the many professionals on the show. 
News Series
SHARE YOUR KNOWLEDGE
Ask to be a guest on our Cannabis Legalization News Podcast to discuss what your business does for the Industry or how your are an activist for the movement.
Sponsor CLN
SUPPORT CLN
Click here to help support us to bring you cannabis activism and legalization news. 
Donate to our Patreon channel and help Miggy write the wrongs of cannabis prohibiton.
Watch CLN's
Cannabis Podcast
Get in Touch
Want to be a guest on CLN?
Come on the show to discuss your business or activism.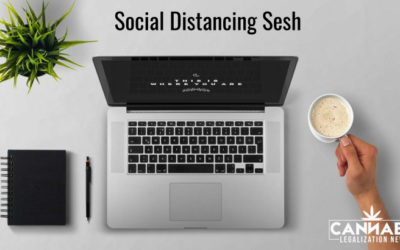 Something cannabis consumers are used to is adapting to changing surroundings; the present COVID-19 pandemic has made us adapt once again. Events are a thing of the past, at least until next year, and people feel comfortable being around others again. I will miss this...
Who We Are
Our Team & Leadership
We are a group of cannabis activists who believe in the properties of the plant and stand for the social justice that legalization can bring.
Thomas questioned prohibition over 10 years ago, under the pen name Hoam Rogue, in order to stir the conversation while practicing as a lawyer when being assoiciated with the plant was taboo.
Miguel a.k.a Miggy420 collected signatures for Prop. 215 as a young activist. After that he went on to serve 10 years in the Navy. After the military he has devoted his off time to creating the cannabis conversation and helping those in need.