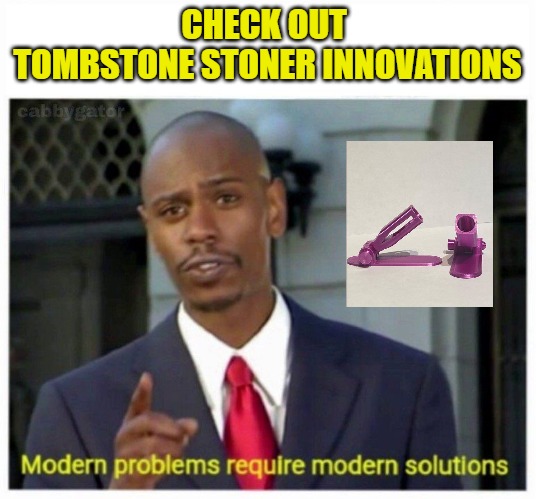 You don't have to grow to make money in cannabis; you just need to come up with a unique idea.
View this post on Instagram
I love promoting new concepts as I did with the Flute Pipe, and now I direct you to the cartridge cannon cart holder and a homemade centrifugal machine by Tombstone Stoner Innovations. Created by a mechanical engineering student, TSI is able to 3D print multiple everyday useful accessories for cannabis consumers.
Legal THC carts are expensive, and like you're toothpaste, everyone wants to get the most out of it. TSI came up with a simple solution for getting it down to the last drop, solving the modern cannabis consumer's needs.
Using all our platforms, from Facebook to YouTube, we have about a million people reach in a month. With that said, I mentioned before that I was going to do a giveaway, and now it's here with this article. Near Christmas, I will announce a winner but until then, what I need you to do is tag me and TSI on Instagram with a pic of you vaping. Don't have Instagram? Send that pic to me via 420binary@gmail.com.