Nearly 900 New Mexicans are applying to grow cannabis
New Mexicans are applying to grow cannabis. New Mexico cannabis grower applications have been out for less than a month, but the state has already received almost 900 entries. The New Mexico Licensing and Regulation Department has received 897 initial applications as of last week.
Linda Trujillo, the department's superintendent, told KOAT that the agency intends to approve as many applications as possible.
New Mexico Cannabis Program
The Cannabis Regulation Act was enacted by the New Mexico Legislature during a special session earlier this year, and Gov. Michelle Lujan Grisham signed it into law a few days later. The new law requires that legal sales begin no later than April 1, 2022, but there is still work to be done to lay the groundwork for the state's newest business.
On May 25, 2021, New Mexico's Cannabis Control Division (CCD) issued the draft rules for the licensing of cannabis producers.
Important Deadlines
Here are some important deadlines for adult-use cannabis in New Mexico:
January 1, 2022: The New Mexico Regulation and Licensing Department must start issuing cannabis business licenses no later than this date.
April 1, 2022: Sales of non-medical cannabis must start no later than this date.
RELATED POST: New York Lawmakers Approve Governor's Cannabis Regulatory Appointees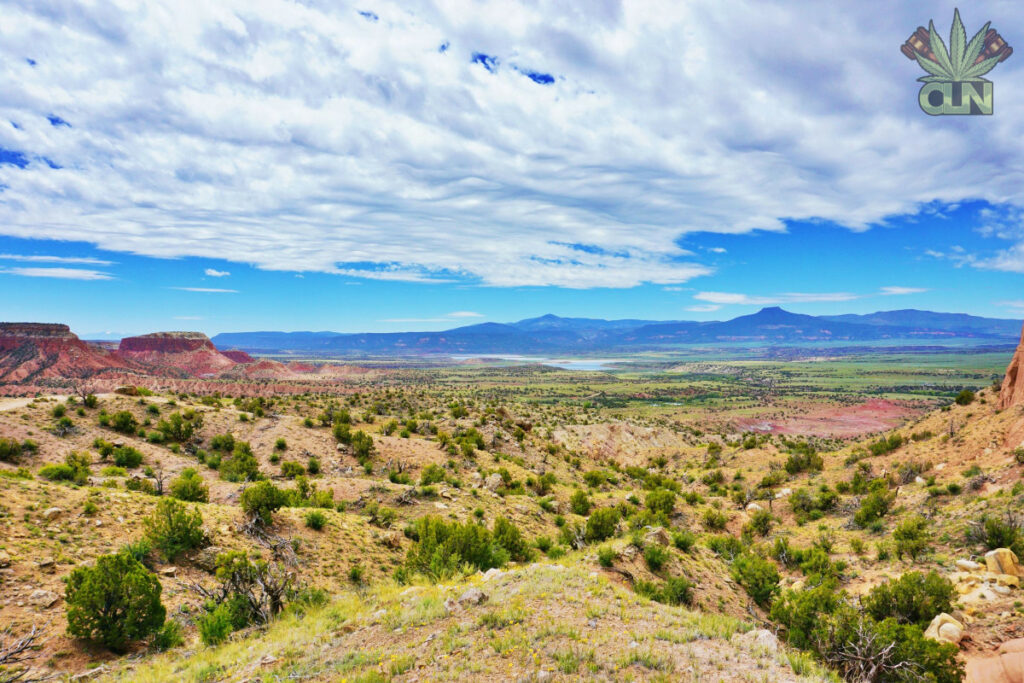 License Requirements
According to the latest producer rules, other than the requirements established on HB002, these are the minimum requirements any applicant must include for licensure:
Consent to undergo a national criminal history background check, as well as a statewide background check
Water supply which is sufficient for the intended operation
Proof that the plumbing is of adequate size and design, as well as adequately installed and maintained
Proof that all weighting or measuring devices used in the wholesale of cannabis are appropriately documented as having undergone certified registration and calibration
Diagrams of the proposed premises
A plan to implement and maintain standard policies and procedures as established in the regulations
Cultivation plan
Measurement of the canopy
Lightning diagram
Pest management plan
Security plan
Recall of product plan
Chain of custody procedure
Cannabis waste procedures plan
General safety and health requirements
License applicants must also fulfill certain extra requirements, such as having access to water rights or a water municipality.
Unless the company is less than 300 feet from a day care or a school, most industrial zones will allow cannabis production zoning.
Applicants should find out the status of their permission within four or five days of submitting their papers.
Cultivators can begin cultivating up to 8,000 plants after licenses are issued, depending on the license type.
RELATED POST: Will CBN Replace Melatonin?