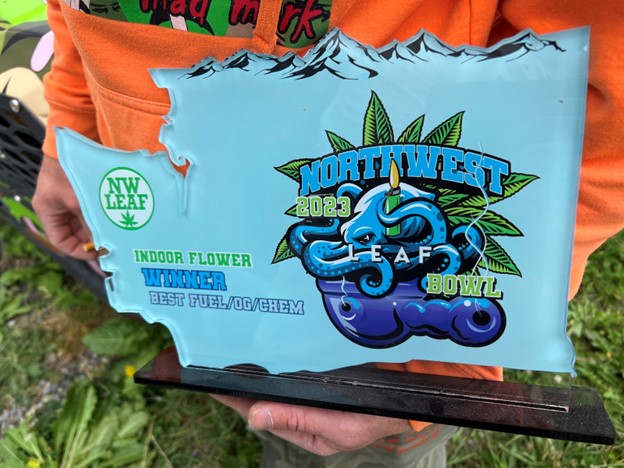 395 days after publishing the first part of a two part article, I descended the mountain of a Mad Mark high to sit down with him again and see how he is doing. The samples he gave me at the beginning of this article were Mad Gelato, which ended up winning best indoor flower at the NorthWest Leaf Bowl in Washington state early this year.
"I got this cool trophy," said owner, Mark Seegmueller aka Mad Mark.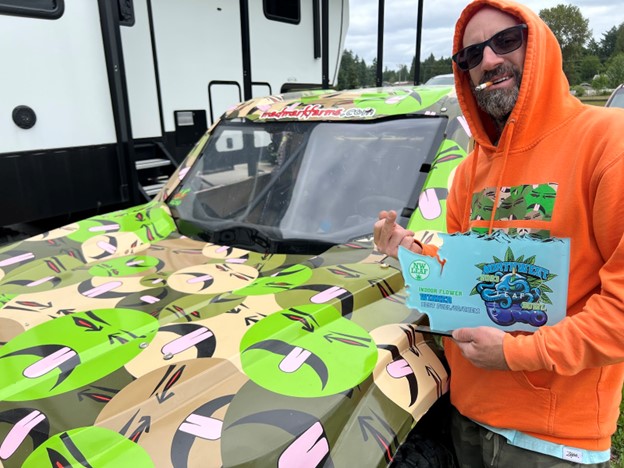 Mad gelato is such a top seller, he is finding it hard to keep in stock, and has decided to expand the grow space on the farm. "I keep running out of weed, so I guess I gotta grow more," said Seegmueller, who is in the final stages of a three step process to expand grow space on the farm.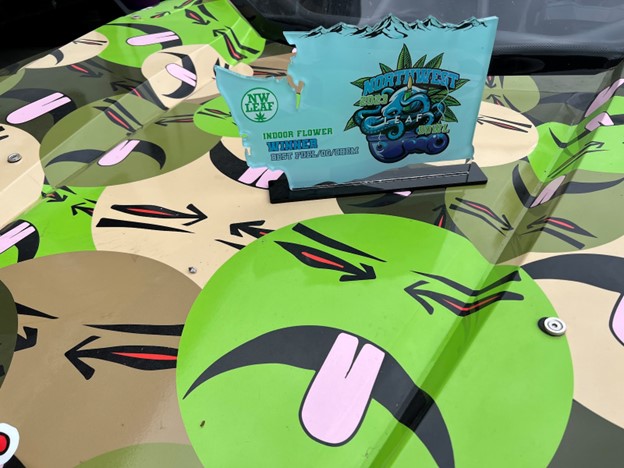 The expansion will allow for 100 new lights to be put up. While Mad Gelato will continue to be his forefront strain, he still has the original strains from years past and will be adding, "Blueberry" and "Pie goddess" in the future. "Always looking for new strains," said Seegmueller.
Also coming out this year is new product packaging. Be on the lookout in stores for customized 18-inch Mad Mark bongs filled with 1 ounce (28g) of flower cannabis. Supplies are limited and release date is not announced yet.
This unique style of marketing is something other brands aren't doing, and that combined with the quality of product produced by Mad Mark, consumers will be quick to pick it up when it drops in stores.
If you don't believe me, go see it for yourself at a Washington State recreational cannabis store near you, if it's still in stock. A picture is worth 1000 words in Mad Mark will leave you speechless. Hence the reason it took me 395 days to publish the second part of this article.
To you all, stay lifted and gifted. Cannabis saves lives and keep tuning into cannabis legalization news.
By:Tree Wr3x