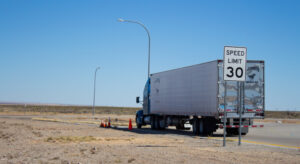 I had ChatGpt write me an article. I made some corrections but holy shit; AI is scary good.
The legalization of marijuana in many states has raised several important questions, including how to protect the rights of workers in industries where drug use may be a concern. One such industry is trucking, where the use of marijuana by drivers has been a contentious issue. As more states legalize marijuana, workers' rights, especially truck drivers, must be protected.
Truck drivers play a vital role in the American economy, transporting goods nationwide to ensure businesses function smoothly. They work long hours and often face challenging road conditions, making their jobs inherently dangerous. Despite this, truck drivers are not always given the protections they need to do their jobs safely.
One of the key issues facing truck drivers today is drug testing. While the use of drugs, including marijuana, is strictly prohibited for commercial truck drivers, the legalization of marijuana in many states has complicated matters. Some drivers have faced disciplinary action, even if they've used marijuana legally under state law.
This is a severe problem for truck drivers, who are often subject to random drug tests that can detect marijuana use weeks after the drug has been consumed. In some cases, drivers have lost their jobs or been barred from working in the industry altogether simply for using marijuana legally.
This is where workers' rights come into play. Truck drivers have the right to a safe work environment, including protection from discriminatory policies that unfairly penalize them for legal behavior. Employers must be held accountable for ensuring that their drug policies are fair and just and that they do not discriminate against employees who use marijuana legally.
Moreover, legalizing marijuana can benefit truck drivers in other ways. It can create jobs in the legal marijuana industry, providing a new avenue of employment for those who may have been unfairly barred from trucking jobs due to marijuana use. It can also provide an additional source of tax revenue for states, which can be used to fund essential services and infrastructure.
In conclusion, the legalization of marijuana has important implications for workers' rights, particularly for those in the trucking industry. Policies must be implemented to protect truck drivers from unfair discrimination and ensure that they can work safely and effectively. This can only be achieved by advocating for workers' rights and holding employers accountable for creating fair and just policies that respect the legal rights of all employees.