Written by: Tree Wr3x
Entrepreneur, musician, rapper, motivational speaker, Cannabis activist, booking agent, journalist and now stand-up comedian.
Timothy Edwards aka Tim-me aka yours truly, Tree Wr3x, is branching out and broadening the horizon of creative entertainment for the masses and making a name in the Seattle comedy scene. While I've spoken on stage at a young age and have made a name for myself in the music and cannabis world, the comedy scene is something that I haven't truly focused a lot of my time on.
My comedy debut was in Chinatown in Oahu, February 2020 right before Covid happened. The last three years have been a re-invention of myself. I was able to focus on my family and personal life more. In that time I have been working on new material, including music. Out of all of that, I found an inner connection with my funny bone. Something that I wanted to show the world.
It was an honor to be asked to help cohost open mic comedy at Jucivana in Seattle Chinatown, during the month of September. I received great reviews, and have been approached by several promoters that want to book me on their shows in the future.
My cohost at Jucivana, Wes, asked me to be on another show, and perform some music as well.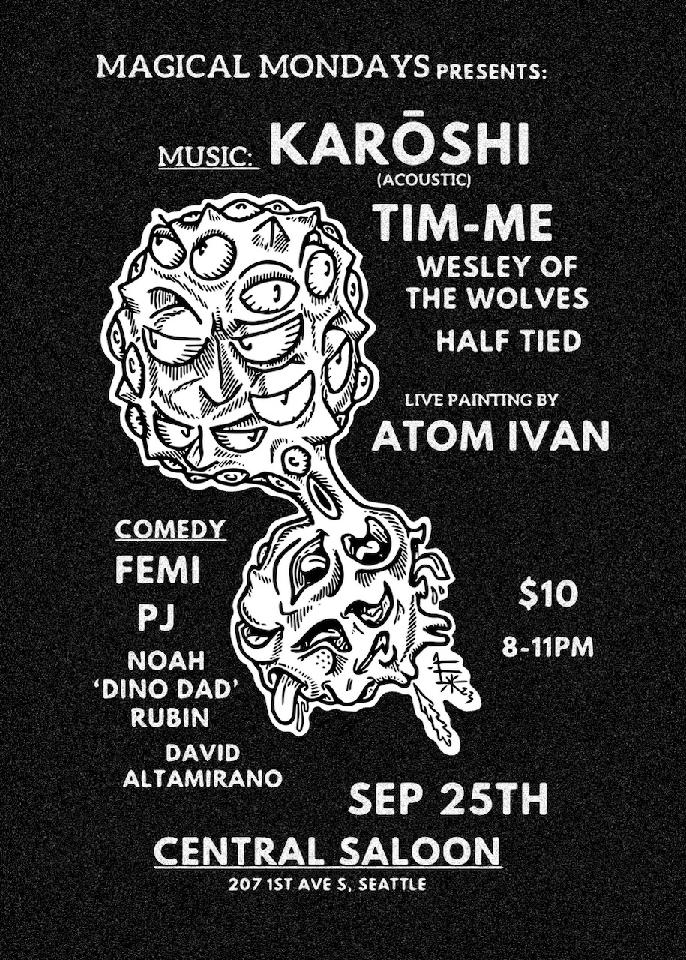 My next show will be Monday, September 25 at Central saloon in Pioneer Square, Seattle. Tickets are $10 and the show starts at 8 PM. Tim-Me is booked on the bill so I will be performing my classic songs along with telling some jokes.
As an entertainer, there are different characters and personalities that reflect in my creative work. This show is going to be specifically unique because I am going to be bringing two different personalities of myself to the stage at the same time.
If you would like to check out some of the videos I have been posting from the open mic, you can go to YouTube, TikTok, Instagram, and Facebook. The talented Tim -Me.
Keep tuning into cannabis legalization news for all your latest news and updates.