No matter your pronoun or sexuality. We chase after the female for her high THC and the male for industrial use until people realize that both hemp/ marijuana have cannabinoids. This amazing plant has proven to be medicine thanks to the suffering of many gay men in the early days of the A.I.D.S epidemic. Through them finding relief from a plant we now have 18 recreational cannabis use States and our Nation's Capitol, as well as, the Northern Mariana Islands, Guam, and 36 States for medicinal use.
Among those champions was John Entwistle, Jr.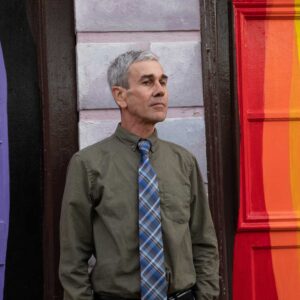 John Entwistle, Jr. To Keynote First-Ever LGBTQ Cannabis Conference 
The Full Spectrum has just announced John Entwistle, Jr. as the opening keynote speaker of 'The First Annual Full Spectrum Conference.' 
Entwistle, a pioneer of legal cannabis, was instrumental in writing California Proposition 215, the very first piece of cannabis legislation to pass in the United States. Entwistle also co-founded the San Francisco Cannabis Buyers Club with his late partner, Dennis Peron, and currently serves as director of The Dennis Peron Legacy Project". Peron has long been regarded as "the father of medical marijuana." 
"We are honored and thrilled to have such a legendary individual join us," says Neil Lequia, Founder and Board President of The Full Spectrum. "Our industry would not be where it is without him."
The conference, taking place January 28th-30th, is thought to be the first conference dedicated to the LGBTQ cannabis community.  The conference will be virtual and is set to stream on YouTube. 
"We made the decision so that it could be free and accessible worldwide immediately," says Lequia. "It's also helped us bring together speakers from all over the United States and Canada in the time of covid," he continued.
The conference schedule includes a full lineup of panels, webinars, and entertainment covering various topics, including "HIV & Cannabis: Past, Present & Future" and "Rainbow Washing."
VIP Passes for the conference grant access to the Virtual Smoke Lounge and Virtual Panel Stages and will go on sale next week.
The Full Spectrum, a project of CascadiaNow!, is an organization with a mission dedicated "to enhance and sustain LGBTQ diversity, inclusion, and access within the cannabis industry and community.
More information on the conference, including the full schedule, announced speakers, and  sponsorship, can be found at  http://thefullspectrumnetwork.com/conference-2022/