Originally Published on Blazing America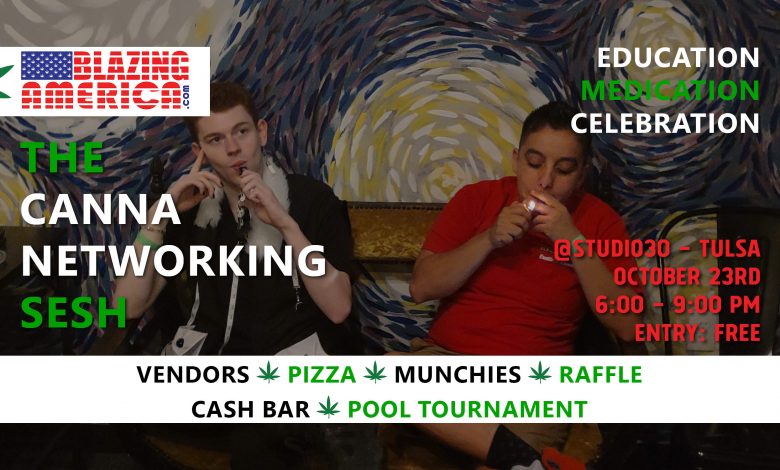 Join BlazingAmerica.com for our first Oklahoma event at Studio30 in Tulsa. We will have vendors, pizza, munchies, a raffle, a pool tournament, and a cash bar.
Studio30 is a cannabis-friendly shared office space near downtown Tulsa. BlazingAmerica is a member of Studio30 and will be conducting business and events out of this beautiful space.
BlazingAmerica.com is a media and cannabis/music event hosting startup with roots in the Washington State industry that relocated to Tulsa in April 2021. Keep your eye on our website and FB page for more events in November.