By Tree Wr3x
Dank cannabis is indeed Dank. Sampling and reviewing cannabis products is one of my favorite things to do in the industry. As a connoisseur, or should I say "cannasseur", I'm always on the hunt for the best product on the market.
Dank cannabis company, based out of Washington state, has proved itself to be one of those top-shelf contenders. I had the privilege of meeting the owner, Joe, through my friend Jamie, who is one of the sales representatives. They blessed me with some samples to review, and I was quite satisfied with what I tried.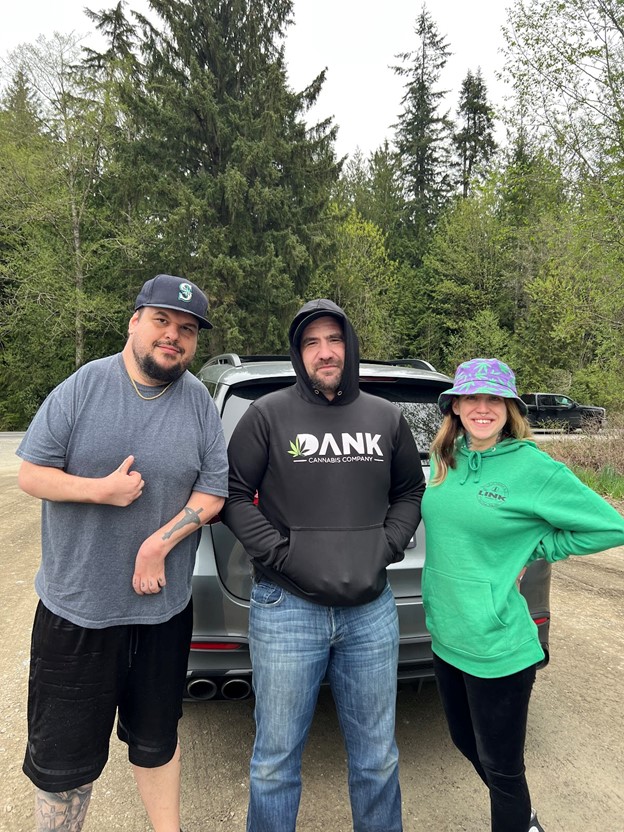 I sampled fire cookies, three kings, and Hawaiian cookies. I was very impressed with how clean the samples were. Beautiful pungent smelling flowers. All three were delightful.
For the sake of this review, I ranked the three from least favorite to favorite. This is not to say that I disliked any of them. It really comes down to what you're looking for in Cannabis. Are you looking for a recreational high, or are you looking for pain relief? Sometimes it's both.
Fire cookies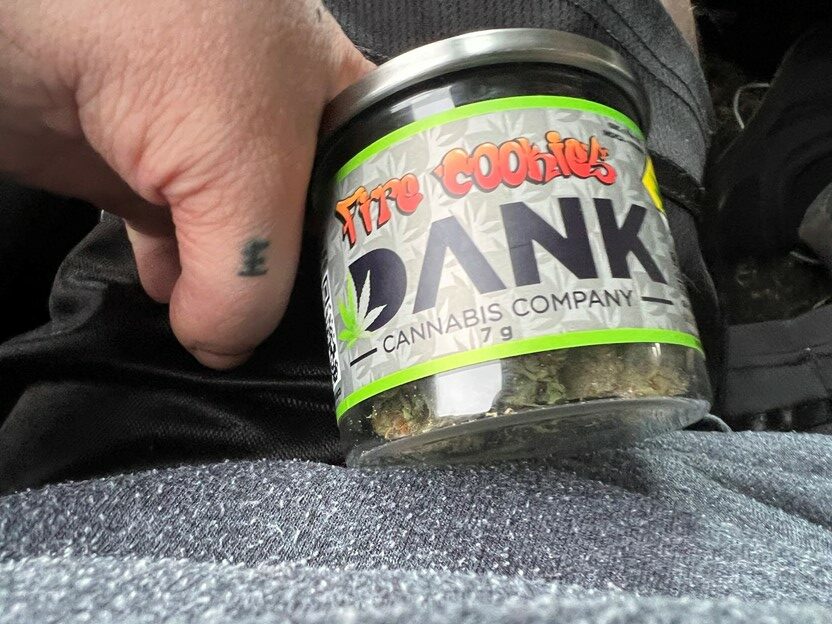 Girl Scout cookies crossed with Fire OG. It is an Indica hybrid. Dense nugs with fox tail tips. Very potent. I call strains like this party buds. By that, I mean it's good when socializing on a recreational level with some couch lock head in the clouds feeling on the tail end.
I noticed that I did not enjoy the effects when trying it in the morning because I wanted to take a nap by the afternoon. So I would not recommend this strain early in the day when you have stuff to get done. Also, I noticed that I did not get the pain relief I was looking for.
It's a good strain if I don't have to get stuff done. This was a nighttime selection for me when I just wanted to watch a movie and relax.
Three Kings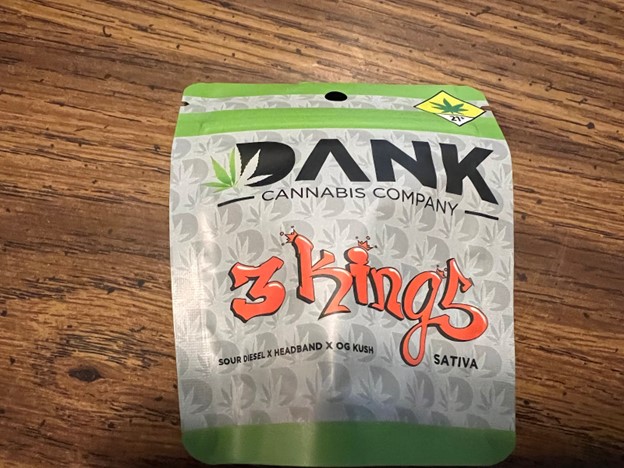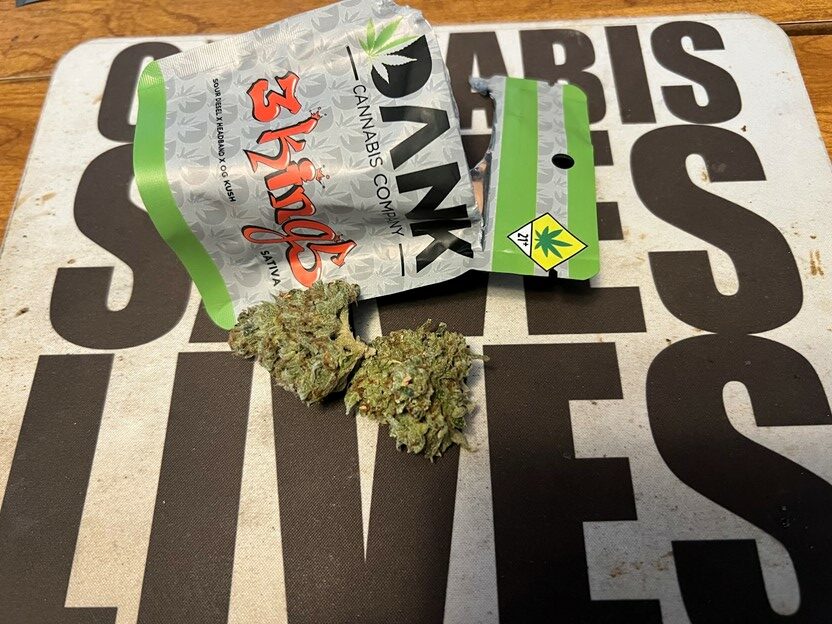 Sour diesel crossed with headband crossed with OG Kush. Sativa. This is a blend of three of my favorite strains. I can honestly say this is a one-hitter quitter. I took one hit and walked away, and I didn't feel the pain that I was feeling. 
This one was a good wake-up call with the right amount of pain relief and overall effect. I was still able to get things accomplished that day. While sativa is considered to be more of an energy booster compared to Indica, I found that the strain had a good balance. This is one of those any-time-of-the-day strains for me.
Hawaiian cookies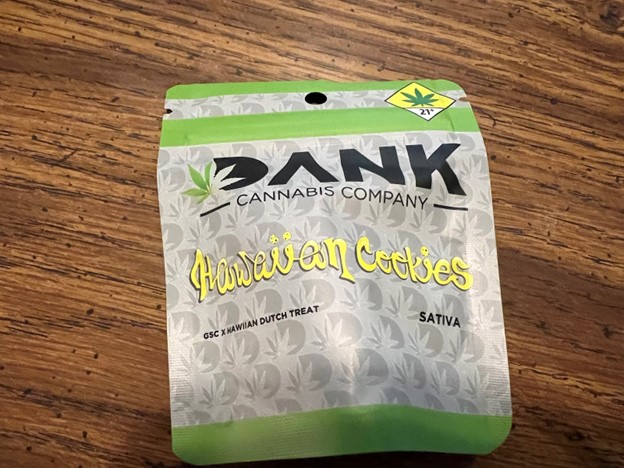 Girl Scout cookies crossed with Hawaiian Dutch treat. Sativa. Nugs were dense yet lightly fluffy. Lots of trichomes. Very uplifting and happy feeling. This is my favorite one out of the three.
Dank cannabis is in stores all around Washington state. Be on the lookout for their products. They have many other strains other than the three that I sampled. I highly recommend them and look forward to trying more of their product. You should do some personal research and find what works best for you.