Coronavirus has affected every aspect of life over the last year. It took over half a million lives in the United States. With vaccines introduced by the pharmaceutical industries, there has been enough evidence that governments worldwide are implementing and encouraging their citizens to get vaccinated. For that purpose, the USA introduced a vaccine mandate.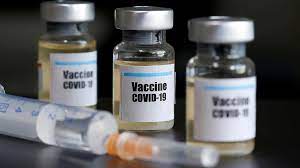 What is the vaccine mandate?
As we mentioned, some governments are forcing their citizens to get vaccinated. However, in the USA, people have legal rights, which prevents the government from forcing them to get the vaccine.
A vaccine mandate means that if you are not vaccinated, businesses, schools, and others can legally stop you from entering the building or using their services if they choose to.
President Joe Biden on Thursday announced the proposed rules which OSHA (Department of Labor's Occupational Safety and Health Administration) will implement via an emergency order.
Implementation of the marijuana industry
USA's president Joe Biden has implemented this vaccine mandate. And it is likely to apply to the marijuana industry as well.
The marijuana industry is a highly regulated industry that is growing at a steady rate. So, this implantation is possible. The marijuana industry should expect to feel the same impacts. As other industries from imminent federal regulations requiring businesses with more than 100 employees to impose a coronavirus vaccine mandate or mandatory weekly testing for those who don't vaccinate.
Jonathan Keselenko, who is a labor lawyer and partner in the Boston office of Foley Hoag, said, "The cannabis industry would be subject, I expect, to the same rules other employers are. It's clear (from court rulings) that federal statutes and agencies generally have jurisdiction" over the cannabis industry.
As of now, we don't know what marijuana businesses these rules will impact. Some of the businesses already have similar requirements set in place. Some marijuana businesses are under a hundred employees, and now it is up to OSHA and how it defines a business under these rules. There are almost half a million workers in the marijuana business.
How will it affect the marijuana industry?
It doesn't mean anything bad for the industry. Like every other industry in the country, the government is implementing these rules to ensure the safety of the workers. Also, to control the spread of coronavirus among the citizens. In addition, these rules are unlikely to affect the way most marijuana businesses operate today. As they comprise less than a hundred workers.
Keselenko said it would depend on how OSHA defines a business. He said, "I think like a lot of things, the devil is in the details. We'll have to see what comes out."
For example, the federal Family Medical Leave Act applies to employers with at least 50 employees within a 75-mile radius. So, it's also possible that OSHA, too, could come out with a site or geographic-specific requirement.
Related: How Do I Smoke Legal Weed In Washington?
A few legal precedents
There are a few examples that show that court rulings favor federal jurisdiction over state-legal marijuana companies.
In 2020, Standing Akimbo, a medical cannabis dispensary in Denver, lost a federal appellate court case to prevent the IRS from obtaining business records from state regulators.
In April 2021, a U.S. appeals court rejected California-based Harborside's years-long effort to rebuff Section 280E of the Internal Revenue Code. That prevents state-legal marijuana businesses from taking ordinary business deductions.
That is all we know yet about the vaccine mandate's effect on the marijuana businesses. Hence, it is up to OSHA to define a business that will have to follow the rules.